About me
My name is Hanneke. Together with my children I live in the beautiful little village Zuidlaren; friendly, cozy and surrounded by beautiful nature. Proud of my Drenthe farming heritage and great love of nature. The idea to start a Bed & Breakfast had been a while .. and so.. i proudly present B&B 'The Green Heart'.
The detached guest house is attractively furnished and fully equipped. Zuidlaren has so much to offer and actually has everything; cozy restaurants, boutiques, forest, Pieterpad, beach, water .. The Airport Groningen is only 15 minutes from the holiday home. Welcome and i hope to meet you soon in the beautiful cabin 'Het Groene hart', The Green Heart.
An experience you should'nt miss ;-)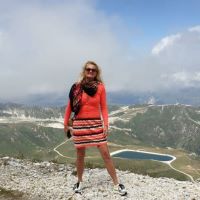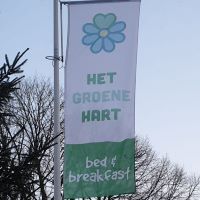 B & B 'The Green Heart'
The cosy tiny house is uniquely situated in the village center. You spend the night in an attractive detached house in a beautiful garden (1400 m2). Everything is within walking distance, restaurants with cozy terraces, supermarket, boutiques, busstop, forest, the Zuidlaardermeer. Staying with us means enjoying a relaxing stay with plenty of opportunity for hiking, cycling, MTB, swimming, sailing/boating, canoeing, windsurfing and fishing.
Many cycling, MTB and walking routes pass us, such as the Pieterpad and the Drenthepad. The accommodation is nicely furnished and fully equipped. The tiny house is also very suitable for a longer stay or as a workplace. Everything has been thought of; kitchen, fridge with freezer, central heating, TV ... There are nice private terraces with adjustable chairs. You have your own parkingplace on the property. Free Wi-Fi, coffee / tea, bedding / towels.
In the future I will also offer tailor-made holiday with, for example; a boat trip, yoga class, excursion, walk with the shepherd or forester. Feel free to ask about the possibilities ... an unforgettable holiday / experience ... who doesn't want that?